Quake - The history and legacy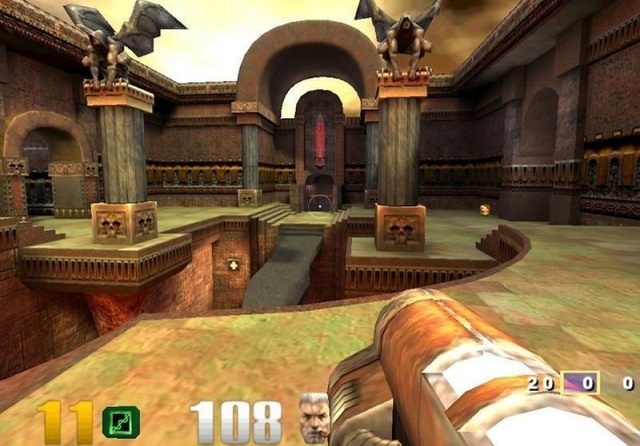 24 years ago, idSoftware's to-be multiplayer giant Quake was released. Quake is one of the most important games ever for the first-person shooter genre, online multiplayer deathmatches, and for electronic sports. Real-time 3D rendering made the graphics outstanding and pioneering, and the later QuakeWorld update introduced the QuakeSpy software; laying the groundwork for fair online multiplayer matchmaking. Quake was also one of the first games to popularize downloadable mission packs and optional extra content. Before the year 2000, Quake had sold over 1 million copies worldwide. Today, there are few games who haven't heard of the series.
The world of online gaming, FPS and electronic sports would not be the same without Quake. We have a lot to thank the series for, but many people fail to realize just how much of an impact it has had. In this article, we are going to take a look at the Quake franchise, its history and legacy.
The Quake franchise
The storylines and games of the Quake franchise are scattered and have little to do with each other. They are set in different universes. The first Quake and its mission packs are set in a dark fantasy/sci-fi universe. Quake II, 4 and Enemy Territory are set in a separate universe, following humanity's war against an alien race. The Arena series, including Champions, are multiplayer focused spinoffs centered around the arena deathmatch modes. Notable releases are:

• Quake (1996)
• Quake II (1997)
• Quake III Arena (1999)
• Quake 4 (2005)
• Enemy Territory: Quake Wars (2007)
• Quake Champions (2017)

In the end of the 90's, the popularity of Quake as a multiplayer game was massive. This led the developers to start the Arena spinoff franchise, focused on the multiplayer aspect of the games. Several games received both additional mission packs and multiplayer packs to add on to the experience.
Quake was a smash hit when it originally released in 1996. Meanwhile, the Doom franchise had made the multiplayer deathmatch games extremely popular. This led to idSoftware releasing the update QuakeWorld in December 1996. QuakeWorld greatly reduced lag and improved performance in gameplay and game physics. This was the start of a new era of online multiplayer gaming, and QuakeWorld has been called the first ever popular multiplayer first-person shooter by IGN. idSoftware always continued rewarding loyal fans, with releases such as Quake Live; a 2010 free-to-play updated and modern version of Quake III Arena. Since August 2018, Quake Champions has also been free-to-play, further increasing popularity of the game and its multiplayer modes.
Multiplayer and Esports
Since the initial release of Quake, and especially following the QuakeWorld update, the franchise has been one of the most popular multiplayer shooters in history. So popular in fact, that a yearly convention and competition, QuakeCon, has been held annually since the release of the first game. QuakeCon has been called the "Woodstock of gaming", and has greatly affected and inspired electronic sports. In addition to QuakeCon, the game has also been popular in competitions such as CPL, ESWC and Dreamhack. The popularity also greatly helped the evolution of Esports betting, and gamblers can bet on the outcome of Quake and other Esports to this day (for more information about Swedish sports- and Esports betting, visit svenskabettingsidor.com).
Quake platforms and formats
The original Quake was written for DOS, which meant that it was commonly played on Windows 95. This however meant that it could not run on NT-systems. Shortly after its initial success, a version called WinQuake was released in order to sort out this problem. The game was translated into many different formats, such as VQuake and GLQuake. By the time Quake II was released, popularity had increased so much that it called for a vast platform expansion. Quake II conquered PC, MAC, Amiga, Linux, PlayStation, Nintendo 64, and was later even converted to Xbox360. The later releases are available on most modern formats and platforms.
Quake - Final thoughts
The world of Esports would not be what it is today without Quake. Quake helped lay the foundation of what would become crucial parts of FPS, deathmatches and playing games on the internet. The developers describe it pretty accurately when they say that the fast, skill-based arena-competition style deathmatches of the original Quake games helped turn them into modern day legends.
posted by admin // 02-11-2020 // permalink