Hey, this tutorial is very similar to creating your own brush. In fact only one step has to be different, I bet you already know which one
k: . Just in case you don't or if you haven't looked at the brush tutorial heres how to make your own pattern.
Step 1
Create a new document, mine is 5x5.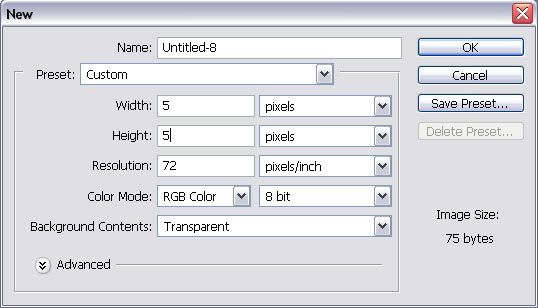 Step 2
Select the pencil tool and draw out your pattern.
Step 3
Press edit define pattern.
Step 4
Name your pattern.
Thats all there is too it
If you need more images, let me know. I'd be happy to add them. I just feel that they aren't really required.