Maybe some of you will know a old Tron Clone called Crash. The Game is from the year 1996 but there´s a little problem: You can´t find anything of the game in the Internet, because the Author was a school class in Oldenburg (Germany).
Here is the Start Screen of the Game: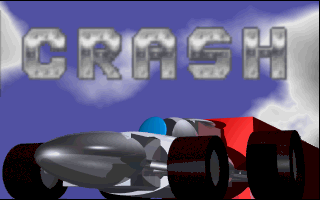 Do you have Memories of this game?
EDIT: The Gamegroup is called "Digital Nightmare".